Discover NYC's Diverse Neighborhoods on a Free Walking Tour
Hit the streets of New York City to explore its vibrant and eclectic neighborhoods with the experts. To give you a guided local experience, the Washington Jefferson Hotel and Triumph Hotels have paired up with Streetwise New York Tours to offer our guests free walking tours of Manhattan. Join the WJ Hotel in exploring Midtown Manhattan's Theater District, including Times Square and neighboring Hell's Kitchen, where you'll uncover the city's hidden gems, attractions, and landmarks on a free walking tour.
Tour the Theater District & Times Square with WJ Hotel
When: Thursdays at 9:30 a.m.
Where: NYC Theater District, Times Square, Broadway, and Hell's Kitchen
Want to explore even more? Browse available tours of NYC with our sister hotels located throughout Manhattan, from the downtown Financial District to the Upper West Side - all free and included when you stay with us!
Make a Reservation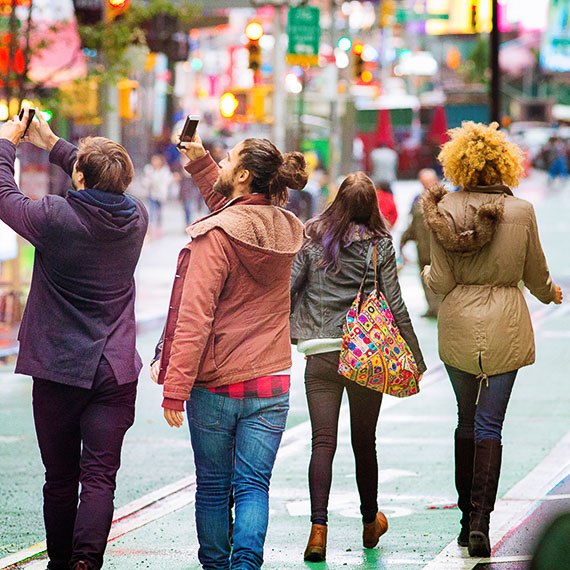 Available NYC Walking Tours